Training as a certified Stress & Wellness Consultant SWC(c)
A focus on applications … workplace & public groups and for one-to-one service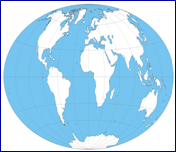 GLOBAL ONLINE CERTIFICATION:  Since 2003, the Institute's web-based certification training for professionals has prepared graduates worldwide including: SOUTH to NORTH: ♦Argentina ♦Brazil ♦Mexico ♦USA: New York to Hawaii ♦Canada: Newfoundland to British Columbia ♦Iceland, and EAST to WEST: ♦Japan ♦China ♦New Zealand ♦India ♦Middle East ♦EU: Lithuania to France, Spain and Ireland.
SWC training focuses on the applied skills for (1) conducting presentations, (2) skills training workshops, and (3) one-to-one or group-based coaching or counseling. Theory and underlying research have been distilled, based in 34 years' Institute applications, to the foundational propositions and tools required for practitioner success.
All tools and formats taught have been selected so as to be flexibly matched by the SWC to a wide range of needs and practice settings … with an emphasis on the workplace, public health or private practice.
To further ensure graduates' effectiveness, the Institute provides advice during the six months following graduation.
For more insights about what SWC training delivers for you, we recommend you visit these three links …
♦ Endorsements by SWC graduates   [workplace & medical]
♦ SWC Toolkit in Overview   … SWC training curriculum summarized
♦ SWC Training Prospectus   … SWC training: Detailed curriculum
Administrative
♦ Tuition [including all materials] $3800.00 Cdn funds payable in three installments
♦ Next scheduled to begin:   September 10, 2016   and   February 11, 2017
♦ Contact: Margaret Dopson, M.A.Sc., Director, Distance Education at mdopson@stresscanada.org
Today's need for credible Stress & Wellness Consultants
| | |
| --- | --- |
| | Today's rapidly changing workplaces are proving to be high stress incubators. Disability rates have climbed relentlessly. The best people solve the stress problem simply by leaving. And corporately critical change programs are often derailed by staff disengagement … driven by stress. Corporate stress- disability rates have doubled from 2002 to 2012. Juggling work and family is rated, by dual career families, as a top stressor, leading work absences to rise in Canada by 22% from 2004 to 2014. Prescriptions for anti-depressants and minor tranquilizers now rival, in $ terms, those for high blood pressure and related cardiovascular problems. The U.S. National Academy of Sciences estimates that 70 to 80% of all visits to the family doctor are now stress-related.Responding to these needs, the Canadian Institute of Stress was founded in 1979 by the internationally acknowledged "father of the stress field", Dr. Hans Selye, M.D., Ph.D., D.Sc. .. joined by 20 other professionals who understood the scope of his work, including six Nobel Prize Laureates and Alvin Toffler, Buckminster Fuller and Marshall McLuhan.Dr. Richard Earle, Ph.D., who was Dr. Selye's last post-doctoral student (1979-82), has directed the Institute's development over the past 32 years. |
Today, the Institute comprises more than 200 professionals across Canada plus more than 300 leading practitioners, stress scientists and SWC(c) graduates around the world … in countries including the U.K., Italy, Spain, Mexico, Argentina, India, the Middle East, Japan and the U.S. The Institute's published achievements, in workplaces and for individuals, include …
Workplace results
Personal results
Work stress
32% improvement
Doctor's office visits
53% reduction
Work satisfaction
38% improvement
Days absent from work
58% reduction
Absence
18% reduction
Immunoglobulin A
31% improvement
Disability days
52% reduction
Stress hyper-reactivity [EMG]
46% improvement
Grievances
32% reduction
Stress recovery time [EMG]
36% improvement
Productivity
07% improvement
Ability to relax at will [GSR]
61% improvement
Quality measures
13% improvement
Work engagement
62% improvement