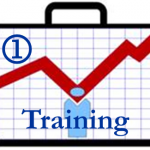 Toolkit
#1: Trainers Lead Skills Workshops in Making Change Successful, not Stressful  [MCSS]
AIMS:  Corporate requests for MCSS most often surface when:
• Success in new workplace challenges will depend on individuals and teams contributing consistently at their best
• Managers report that a team-in-change is showing growing signs of stress, disengagement, dissatisfaction or disability on the job
Warning signs addressed by MCSS training include:
Our results metrics include:
  APPLICATIONS:   Because MCSS training is modularized, its delivered content can be readily aligned  (a) to diagnostic priorities regarding strengths and risks found in each work team, and (b) to your company's work scheduling realities. The most typical applications are:
1.  Full 5-module MCSS program training targets these key result areas:
i.   Personalized understanding and getting motivated to master stress, change & uncertainty
ii.  Creating winner results: Optimist-winner vs. Pessimist-victim mindset & scenarios
iii. Getting past stress, worry and anxiety
iv. Creating the wins of change for 30+% more work satisfaction
v.  Creating win-win work relationships with co-workers and manager >> Win-Win Problem Solving for KPI results
2.  Full MCSS program … led by an Institute-certified trainer focusing MCSS skills to support your workplace's specific priorities
3.  Your selection of those < 5 standalone MCSS modules best fitting your training agenda
4.  Lunch-and-learn series of workshops
5.  Introductory or Awareness briefings
6.  Other module selections … per your training agenda, insights and experience
TOOLS:   included in your Toolkit-for-Training are:
⊕  Draft announcement of your Making Change Successful, not Stressful program
⊕  Pre-session mini-quiz to motivate and focus participants
⊕  Access to frontend Vitality POP™ online diagnostic [details here] which produces (a) each person's Vitality POP™ report and (b) aggregate Corporate Vital Signs™ report of each team's strengths and risks. Note: Toolkit trainers are eligible for a 20% reduction in the profile's msrp price.
⊕  Learning objectives focusing each module's training design
⊕  Ten (10) brief trigger video segments to stimulate and focus discussion and exercises
⊕  PPT slides with scripted bullets guiding module delivery step-by-step
⊕  Full set of all Institute's 5 MCSS AV modules' being presented .. to ensure the trainer's confidence
⊕  Participant Workbook includes all individual & group exercises; summary of key learnings; and participant's Action Planning guide
CONSULTATION:   With the MCSS program's originator, Richard Earle, Ph.D. His international multi-sector experience in MCSS delivery and in train-the-trainer:
♦  Supports the trainer's comfort, confidence and effectiveness and
♦  Guides a one-hour online debrief to validate Institute certification for the MCSS Trainer(s)
PRICING AND ADMINISTRATIVE:
i.   Toolkit certification package:  $2650.00 (US) / person trained and certified includes (a) the MCSS 5-module Training Toolkit AV's and  (b) reseller's 20% discount plus a volume-based discount on purchase of the Vitality PRO™ diagnostic profile -> (i) confidential personalized Vitality Proprofile report for each employee and (ii) Corporate Vital Signs™ aggregate report to guide the company's decision makers
ii.  Trainer prerequisites:  At least two years' experience in design, delivery, promotion and administrative management of corporate training and development programs
iii. Inquiries re details / Toolkit licensing:  Contact Margaret Dopson, MA.Sc., Director, Distance Training at   mdopson@stresscanada.org