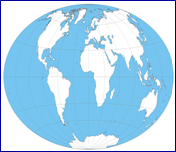 GLOBAL ONLINE CERTIFICATION
For Professionals and Associated Centers
Since 2003, the Institute's web-based certification training for professionals has prepared graduates worldwide including: SOUTH to NORTH: ♦Argentina ♦Brazil ♦Mexico ♦USA: New York to Hawaii  ♦Canada: Newfoundland to British Columbia ♦Iceland, and EAST to WEST: ♦Japan ♦China ♦New Zealand ♦India ♦Middle East ♦EU: Lithuania to France, Spain and Ireland.
» » FOR PROFESSIONALS   Two online Diploma curriculum streams are available as described on the several following sub-pages:
⊕  Online training for Certified Stress & Wellness Consultants SWC(c) focuses on the applied skills required for (1) conducting marketing presentations and briefings, (2) skills training workshops, and (3) one-to-one or group-based coaching or counseling. Theory and underlying research have been distilled, based in 36 years' Institute applications, to the foundational propositions and tools required for practitioner success.
All tools and formats taught have been selected so as to be flexibly matched by the SWC to a wide range of needs and practice settings … with an emphasis on the workplace, public health, and private practice counseling or coaching.
⊕  Online certification for professionals' application of Institute evidence-based Toolkits is available for ♦ Trainers   ♦ Coaches   ♦ E-learning
» » FOR CO-DEVELOPED ASSOCIATED CENTERS    Based in (a) post-SWC training of their core staff and (b) licensing of Institute intellectual property, tools and practice management methods, we partner with Centers internationally to develop and support their service capabilities.
Overview of our Associate Centers in Japan, Saudi Arabia and the United States is available here.
To inquire about becoming an Associated Center, Contact us HERE