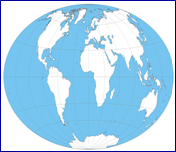 GLOBAL ONLINE CERTIFICATION
For Professionals and Associated Centers
Since 2003, the Institute's web-based certification training for professionals has prepared graduates worldwide including: SOUTH to NORTH: ♦Argentina ♦Brazil ♦Mexico ♦USA: New York to Hawaii  ♦Canada: Newfoundland to British Columbia ♦Iceland, and EAST to WEST: ♦Japan ♦China ♦New Zealand ♦India ♦Middle East ♦EU: Lithuania to France, Spain and Ireland.
» » FOR PROFESSIONALS:  SWC(c) training focuses on the applied skills required for (1) conducting marketing presentations and briefings, (2) skills training workshops, and (3) one-to-one or group-based coaching or counseling. Theory and underlying research have been distilled, based in 36 years' Institute applications, to the foundational propositions and tools required for practitioner success.
All tools and formats taught have been selected so as to be flexibly matched by the SWC to a wide range of needs and practice settings … with an emphasis on the workplace, public health, and private practice counseling or coaching.
» » CO-DEVELOPING ASSOCIATED CENTERS: Based in (a) post-SWC training of their core staff and (b) licensing of Institute intellectual property, tools and practice management methods, we are proud to have assisted the development of these three Centers:
Tokyo, Japan — In May, 2007, the Canadian Institute of Stress / Hans Selye Foundation launched its first formalized international affiliate relationship, The Tokyo-Selye Center (TSC). The TSC has offered us a "demonstration model" opportunity to evaluate the viability of such cross-cultural relationships. Building on our Institute and Foundation's work, the Tokyo-Selye Center has continued to:
♦  Conduct applied research concerning workplace change and stress in Japan
♦  Train and certify professionals in appropriate brief counseling methods
♦  Certify professionals for, and to directly provide: workplace diagnostics, training, coaching and consulting services
The Center is headed by Professor Takashi Sato, an extensively experienced industrial psychologist who has been trained by and worked closely with the Canadian Institute of Stress since 1996.You are invited to visit the Tokyo-Selye Center's Japanese language homepage at www.sipe-selye.co.jp — Japanese-to-English translation is available from a Google URL search.
Three years' collaborative evaluation of the TSC experiment have clearly demonstrated effectiveness in the transfer and cross-cultural integration of the knowledge, instruments and methods developed by Dr. Selye's Canadian Institute of Stress.
Damaam, Saudi Arabia — In January, 2011, the Canadian Institute of Stress / Hans Selye Foundation accredited the Vital Work Center to serve the Arab world. The Vital Work Center, headquartered in Damaam, Saudi Arabia is directed by Dr. Abdullah Almulhim, an internationally experienced workplace psychiatrist and trainer. Based in his 16 years' work with the petrochemical leader, Saudi Aramco, Dr. Almulhim had become aware of the close links between a company's success and on-the-job health, satisfaction and engagement of staff.
In 2007, Dr. Almulhim began a worldwide search for best-of-breed resources to safeguard these corporate vital signs in the Arab world. By 2009, his research gave top priority to the work of Canada's Vital Corporation and its parent organization, the Canadian Institute of Stress. Leading edge applied science, he concluded, well tempered by applications in a broad range of private and public sector workplaces in Canada and in Japan would be essential to Arab world success.
Working online with his Canadian mentors in a series of pilot projects, Dr. Almulhim has developed the Vital Work Center to integrate these evidence-based solutions with the unique challenges and opportunities of Arab workplace culture. Rooted in the Institute's "Making Change Successful, not Stressful™" model, the Center's "Vital Organization Program" has become its flagship service … providing well documented pre/post results in wellbeing and business metrics.
Madison, Wisconsin, USA – In September, 2015, Vital Organization, LLC, launched its suite of services modelled on the applied research, diagnostic tools and core programs developed by the Canadian Institute of Stress. Vital Organization's chief executive is Ed Adib, MD, a cardiothoracic surgeon who graduated in 2007 from the Institute's online certification training for Stress & Wellness Consultants SWC(c).
His on-going consultation with the Institute is reflected in Vital Organization's suite of services, including:
Executive assessment and coaching
Corporate training, coaching and blended E-learning with a specialization for health care organizations and professions
Human resources programming focusing on productive wellbeing, especially during corporate change
Vital Organization's hallmark commitment is to  ♦ science-based diagnostic tools  ♦ directly focusing evidence-based program development  ♦ to support demonstrated positive ROI outcomes. You are invited to visit their homepage at www.vitalorganization.com
To inquire about becoming an Associated Center, Contact us HERE