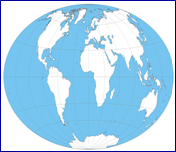 GLOBAL ONLINE CERTIFICATION   Since 2003, the Institute's web-based certification training for professionals has prepared graduates worldwide including: SOUTH to NORTH: ♦Argentina ♦Brazil ♦Mexico ♦USA: New York to Hawaii ♦Canada: Newfoundland to British Columbia ♦Iceland, and EAST to WEST: ♦Japan ♦China ♦New Zealand ♦India ♦Middle East ♦EU: Lithuania to France, Spain and Ireland.
Web-based training and certification of practitioners globally has, since 2003, accelerated scientific winnowing and confirmation of solutions warranted to bear the Selye name.
Who we are  Online certification for professionals in these solutions globally is a priority for us as we advance in the Hans Selye tradition.
SWC training focuses on  the applied skills for (1) conducting marketing presentations and briefings, (2) skills training workshops, and (3) one-to-one or group-based coaching or counseling. Theory and underlying research have been distilled, based in 34 years' Institute applications, to the foundational propositions and tools required for practitioner success.
All tools and formats taught have been selected so as to be flexibly matched by the SWC to a wide range of needs and practice settings … with an emphasis on the workplace, public health or private practice.
To further ensure graduates' skills mastery: (a) classes are highly interactive and limited to 12 students and (b) the Institute provides advice during the six months following their graduation.
We trust you will find the value you are seeking in this our flagship certification program for Stress & Wellness Consultants … SWC(c). We recommend you visit each of these four linked pages …
♦ SWC Training .. an Introduction
♦ Endorsements by SWC graduates  [workplace & medical]
♦ SWC Toolkit in Overview   … SWC training curriculum summarized
♦ SWC Training Prospectus   … SWC training:  Detailed curriculum
We look forward to assisting your success.
Administrative: SWC(c) 14-week online training is next offered September 12, 2015 and February 13, 2016. Tuition [including all materials] is $3800.00 Cdn. payable in three installments.
To learn more or to request an application form Contact us HERE  Please include "Certified SWC" in the subject line of your e-mail.